Are you tired of the eyeglasses scene? Weary of trying to find the best shape for your face, tired of having them fog up just when you need them the most, tired of paying lots of money just to lose them in the couch or worse, sit on them by accident?
Well, contact lenses could be the answer for your vision correction. Contact lenses have come a long way since the early days of hard contact lenses that took weeks to get used to, fell out often, and were uncomfortable to wear. Nowadays, there are so many different types of contact lenses available that you're sure to find something perfect for you. Even if you don't need vision correction-say you just want to change your eye color-contact lenses are available to do just that. Below and on the next page are some of the different types of contact lenses.
Rigid Gas Permeable Contact Lenses
While less popular than soft contact lenses, these contact lenses can provide better vision, more durability, and less chance of deposit build-up. These contact lenses are also easier to clean and can end up being less expensive than disposable soft lenses since they're long-lasting. On the flip side, these contact lenses require an adaptation period.


Daily Disposable Contact Lenses
Instantly comfortable on the eye, these soft contact lenses are for daily wear. To minimize the need for cleaning and buying extra solutions, you can opt for these contact lenses that you simply discard after one day of wear. No muss, no fuss!
Frequent Disposable Contact Lenses
These soft contact lenses are for daily wear and are removed each night. Upon removal, they must be cleaned with a contact lens solution and stored in more solution overnight for disinfection. Usually these contact lenses are discarded every week or two, before protein deposits have a chance to build-up and distort your vision.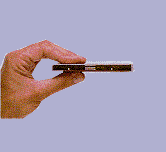 Traditional Contact Lenses
These are contact lenses that are also for daily wear, but are only discarded after a year or two of use. Besides the daily cleaning regimen, you will need to periodically remove protein deposits from these contact lenses.
Extended Wear Contact Lenses
Extended wear contact lenses can be worn overnight while you sleep. Typically, these contact lenses are removed every week or two for cleaning and disinfection. These contact lenses come in disposable or traditional styles.